The importance of a lasting first impression on your website cannot be overstated. Captivating your visitors and converting them into loyal customers is an art that every business must master to thrive. In this article, we will explore the key elements that contribute to a lasting first impression and examine a real-world example of a business that is doing just that. Additionally, we will provide actionable steps that you can take to ensure their own website leaves a positive and lasting impact on their visitors.
The Power of a Lasting First Impression
As the saying goes, "You never get a second chance to make a first impression." This axiom holds true in the digital realm as well. When a visitor lands on your website for the first time, they form an instant judgment about your business based on its visual appeal, usability, and messaging. A positive first impression can lead to increased engagement, longer site visits, and ultimately, higher conversion rates.
A website's design plays a critical role in forming that initial impression. A visually appealing and well-organized website instills a sense of trust and professionalism in the visitor's mind. Additionally, clear and concise messaging that communicates what you offer and how you can solve their problem can captivate your audience and keep them hooked.
Real-World Example: Apple Inc.
One of the most iconic examples of a business website that excels at creating a lasting first impression is Apple Inc. Their website embodies simplicity, elegance, and sophistication, which mirrors their brand identity. From the moment visitors land on the site, they are greeted with a visually stunning product image or video that showcases the latest Apple device. The minimalist design and strategic use of white space create an aura of exclusivity and premium quality.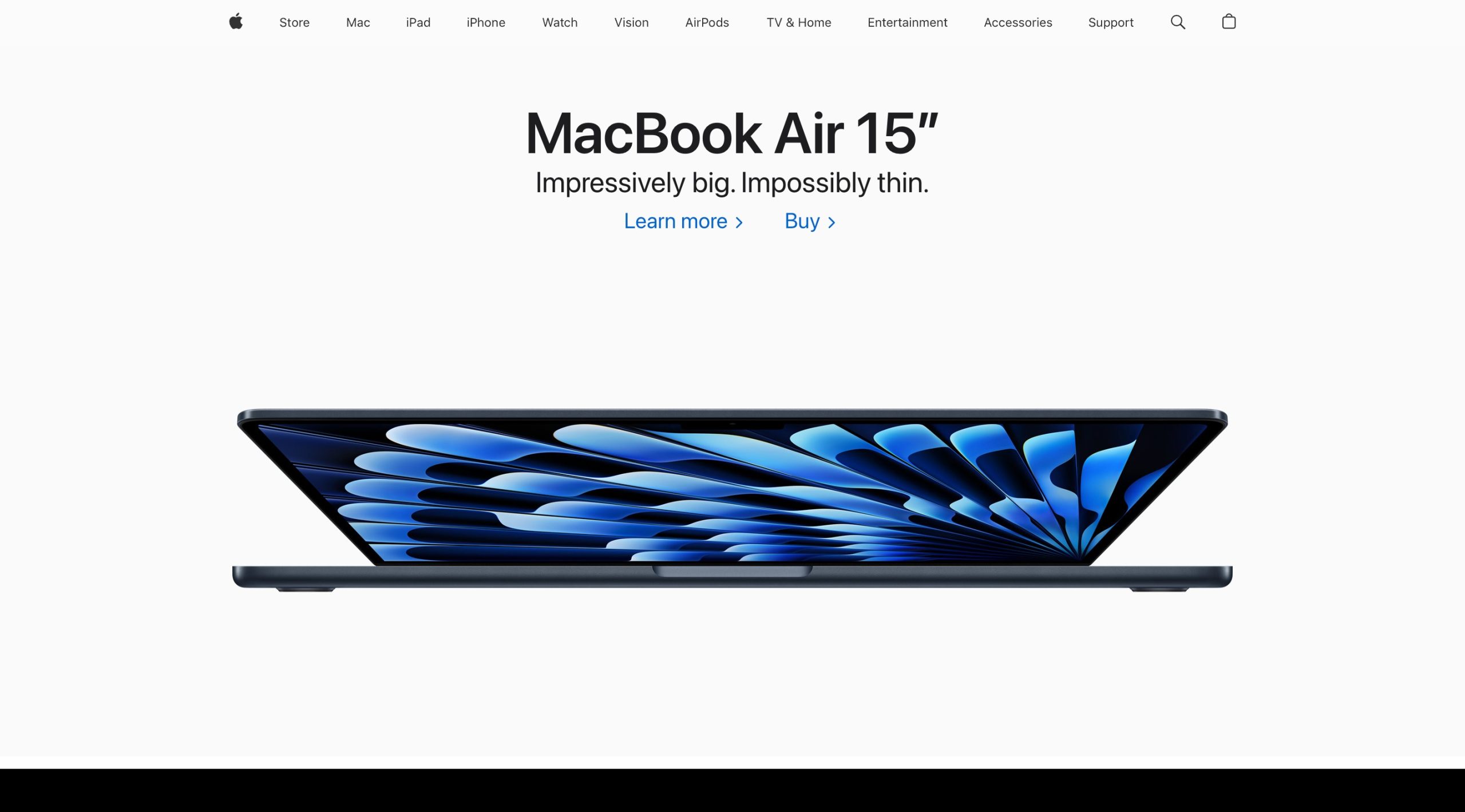 Apple's website is intuitive and easy to navigate, with clear and concise product descriptions that highlight the unique features and benefits of each product. The website not only showcases their products but also tells a story that evokes emotions and a desire to be part of the Apple ecosystem. By combining stunning visuals, captivating storytelling, and user-friendly design, Apple's website leaves a lasting first impression that aligns with their brand promise of innovation and excellence.
Key Elements of a Lasting First Impression
Visually Appealing Design
Invest in a clean and modern design that resonates with your brand and target audience. Use high-quality images and graphics that reflect the essence of your business. An attractive design will instantly draw visitors in and encourage them to explore further.
Intuitive Navigation
Ensure that your website's navigation is simple and straightforward. Avoid clutter and confusion, making it easy for visitors to find the information they are seeking. Intuitive navigation enhances user experience and keeps visitors engaged.
Compelling Headline and Messaging
Craft a powerful headline and tagline that communicates your unique selling proposition. Use concise and compelling messaging to convey the value your business offers to visitors. A well-crafted headline can leave a lasting impression and pique curiosity.
Mobile Responsiveness
With a significant portion of internet users accessing websites through mobile devices, it's crucial to ensure your website is fully responsive and optimized for different screen sizes. A seamless mobile experience is vital to capture and retain visitors.
Testimonials and Social Proof
Displaying testimonials, reviews, and social proof from satisfied customers can boost trust and credibility. Positive feedback from others helps to reassure visitors that your business is reputable and reliable.
Actionable Step: Leverage Visual Storytelling
To create a lasting first impression on your website, leverage the power of visual storytelling. Incorporate compelling visuals, such as high-quality images, videos, or infographics, that narrate a story about your brand, products, or services. Use visuals to evoke emotions, showcase real-world scenarios, and demonstrate how your offerings can improve customers' lives.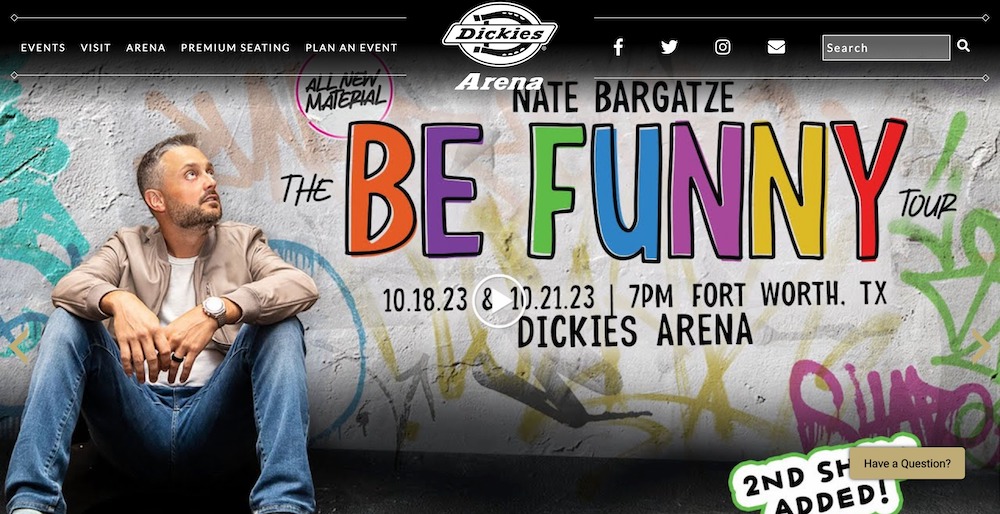 By employing visual storytelling effectively, you can engage your audience on a deeper level, leaving a memorable impact on their minds. Additionally, visual content is more shareable, which can increase your website's reach and bring in more potential customers.
Take Away
A lasting first impression of your business website can be the catalyst for increased engagement, higher conversions, and long-term customer loyalty. Investing in a visually appealing design, intuitive navigation, and compelling messaging can help captivate your visitors from the moment they land on your site. By looking at real-world examples like Apple Inc. and Dickies Areana, we can draw inspiration and learn valuable lessons to apply to our own websites.
Taking action to implement visual storytelling on your website can significantly enhance its appeal and create a memorable experience for your visitors. As you strive to captivate and convert, remember that the art of a lasting first impression is an ongoing process of refinement and adaptation to meet the changing needs and expectations of your audience.